Disney+ Hamilton is Successful and Thriving
Hamilton has been out on Disney+ for just under a week. The numbers of Disney+ subscribers has skyrocketed due to the mass number of people wanting to watch it. The timing of its release and the popularity of the show poses the question, "Should musicals be more accessible?"
Just how successful is Hamilton?
After being nominated for a record breaking 16 Tony Awards, Hamilton won 11 and became a mass phenomena. The show has traveled the world. It is the seventh highest grossing musical bringing in $649.9 million to the box office. So it's pretty popular.
According to an article from Deadline,
"According to numbers out Monday from research firm Apptopia, from July 3 through July 5, the Disney+ app was downloaded 513,323 times globally* and 266,084 times in the U.S. The global tally was 47% higher than the average over the prior four weekends during June, and in the U.S. downloads rose 72% above the prior levels."
*This tally excludes the India and Japan.
To put in perspective Disney+ subscriber count in May was "54.5 million globally" (Deadline). Before the release of Hamilton, Disney+ rid itself of free trials. Because of this, Disney+ is probably rolling in dough… perhaps ten dollar bills.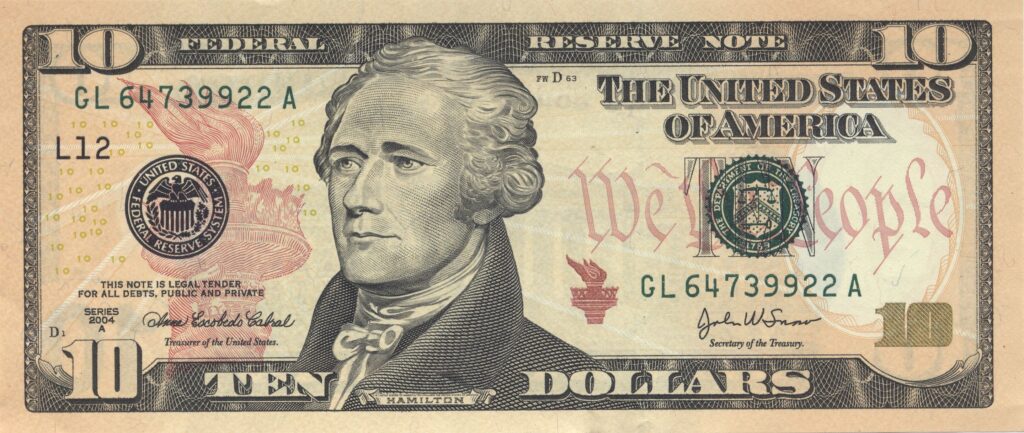 What does Hamilton's Success Mean?
The numbers above show that people are interested in Hamilton. Audiences flocked to see the show and were quick to share their opinions on it.
Can we make this a trend for musicals? Let's keep this accessiblity with musicals and let them be seen by all! #Hamilton

— Dani Alexandria (@DaniAlexMusic) July 3, 2020
The release of Hamilton will hopefully make more musicals available. Not only should these musicals be available in the US, but globally. The numbers from Hamilton show that people want to see it.
petition for the schuyler sisters to be disney princesses #Hamilton pic.twitter.com/O0CYflZ7Jd

— ???????⚡️ (@charlesb0il) July 4, 2020
Since Hamilton was so popular, can we expect a Disney Park overlay? Some fans speculated on Twitter:
Disney World fans want to replace ruined Hall of Presidents with 'Hamilton'https://t.co/NI8mvKGvHG

— Orlando Weekly (@OrlandoWeekly) July 6, 2020
While Hamilton's language isn't exactly kid friendly, wouldn't it be cool to hear it sung around the park? Or maybe Hamilton will appear as a walk around character? Who knows?
The important thing is, Hamilton won't be going anywhere for a long time.
Thanks for visiting DisneyBuzz.com! Want to go to Disney? For a FREE quote on your next Disney vacation, please fill out the form below, and one of the agents from our friends over at MickeyTravels, a Platinum level Authorized Disney Vacation Planner, will be in touch soon!