Disney Ends Iconic 20th Century Fox Brand
Last year, Disney closed a deal with acquiring Fox for $71 billion. With Disney now owning Fox, the company started a monopoly. They own some of the biggest movie franchises in history as well as ABC. However, with the acquisitions strips movies with something that was distinctly Hollywood.
Growing up with movies, you can probably hear that image.
It comes before movies like "Sound of Music", "Home Alone," and the Star Wars franchise. Earlier this year, Disney changed 20th Century Fox brand into 20th Century Studios. This change makes sense as seeing Fox might confuse the consumer. The same goes for ABC as well.
Now Disney is completely scrapping the 20th Century Studios brand. It will now just be known as 20th Television. While reruns and older content will still have the 20th Century (Fox) Studios brand, newer content will have a new title card.
What does this mean?
This BBC article sums up everything that Disney now owns because of the merger with Fox.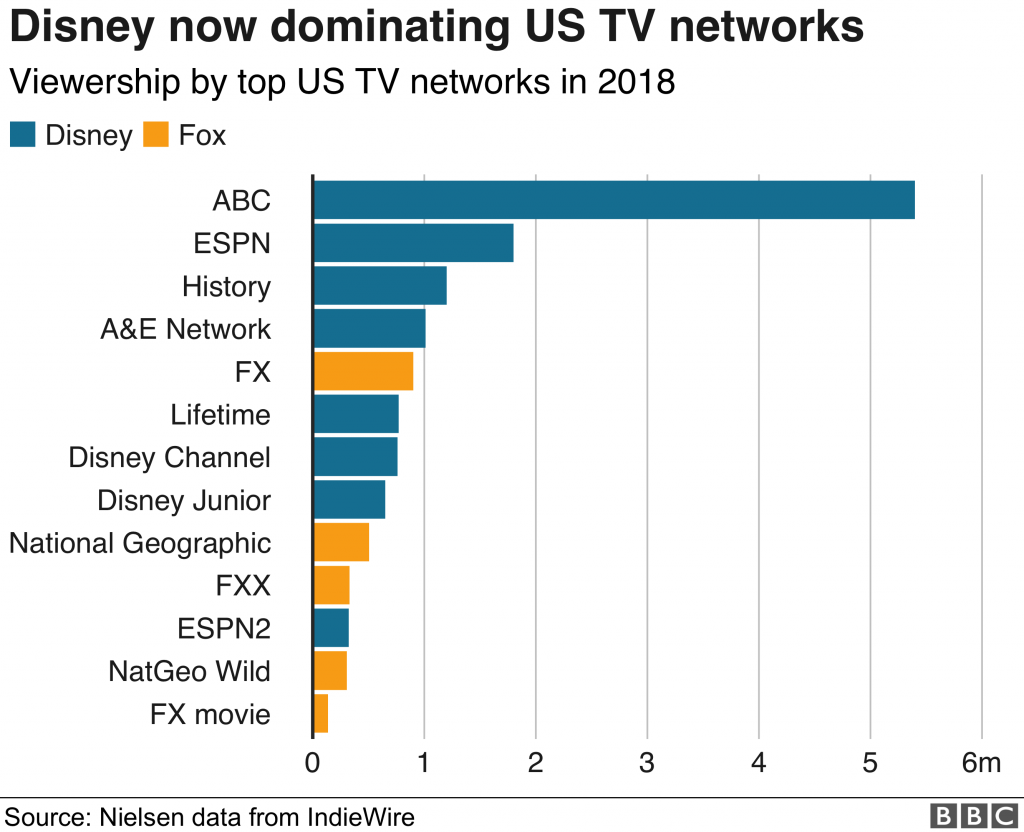 As seen above, Disney now owns everything on that chart. Disney is dominating in a the world of movies and TV. This merger is prominently seen with the ability to watch non-Disney movies and television on Disney+.
While this brings in a lot of money for Disney and allows audiences to have a diverse set of options on Disney+, it allow means destroying a legacy. Even though the content will still be the same, the same title card (with the minor change) has been in front of movies for decade, but now it will be a shell of what it was.
Craig Hunegs, president of Disney television studios, said in a statement,
"Our new studio names and logos mark a new day for ABC Signature, 20th Television and Touchstone Television while honouring their rich histories and the creative power of The Walt Disney Company,"
Disney is almost as old as 20th Century Fox Studios, each of them with a brilliant history of storytelling. Hopefully, what Hunegs said will be true and 20th Television will continue to make movies that live up to the legacy.
Thanks for visiting DisneyBuzz.com! Want to go to Disney? For a FREE quote on your next Disney vacation, please fill out the form below, and one of the agents from our friends over at MickeyTravels, a Platinum level Authorized Disney Vacation Planner, will be in touch soon!