New Mulan Release Date on Disney+
For a movie, Disney planned just last week to release in theaters next year. Though it seems the Disney company has decided to do a full 180. The plan is to release it on Disney+ on September 4th. "Yay, Mulan," says an outcry of excited fans.
However, this exciting news of the live-action movie coming to the small screen doesn't come with drawbacks. Disney has decided to release Mulan for $30 on the platform. To break that down, you already pay $7 for Disney+, now you have to buy the movie for another $30.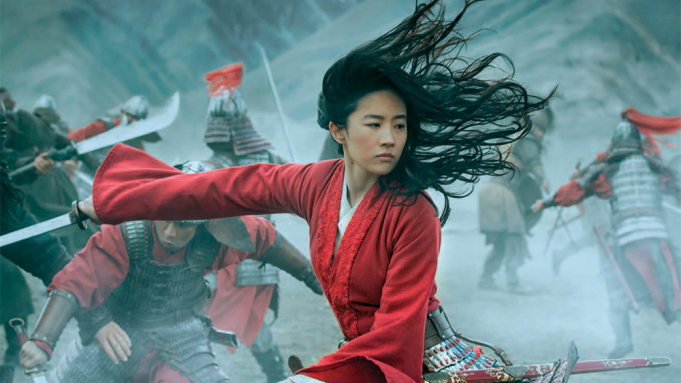 Why is Disney doing this?
This idea makes sense as after Hamilton's release, the platform gained over 50 million subscribers. This move also makes sense because according a CNN article,
"The company reported that it had a net loss of nearly $5 billion in the third quarter this year."
The CNN article also reported that Bob Chapek, Disney's CEO, said that,
""Mulan" will be released simultaneously in theaters in markets where Disney+ is not available and, of course, where theaters are open."
Not only does Disney have to recoup their net loss, but also the $200 million cost to produce and make this movie. This decision also comes days after a certain agreement. Variety explains it as such,
"Disney's decision to mix things up with "Mulan" comes just days after AMC Theatres and Universal stunned investors when they announced that they had reached an agreement that would enable some movies to debut their film on home entertainment platforms within 17 days of their theatrical debut. "
How do Fans Feel about This?
Mulan fans and outright Disney fans aren't pleased by this. This Mulan movie has already been pushed back time and time again. Fans were not pleased for another push back, but at least they wouldn't have to pay $30 to see it.
you gotta pay $30 to rent mulan on a streaming platform ur already paying monthly for?????? pic.twitter.com/rBHfezfjDt

— 𝐭𝐢𝐟𝐟𝐚𝐧𝐲🦎 (@taemintal) August 5, 2020
The average American movie ticket in 2020 is about $9.26. The $30 price is equated to a three person family going to the movies if they all payed the same price. While this is a cheaper deal for some families than going to the theater, it still is a hefty price to pay.
Haha I got Mulan on Disney+ and I didn't pay $30!!! suckers!!! pic.twitter.com/ax2Hl4IK3K

— Soundwave (@LocalSoundwave) August 5, 2020
Thanks for visiting DisneyBuzz.com! Want to go to Disney? For a FREE quote on your next Disney vacation, please fill out the form below, and one of the agents from our friends over at MickeyTravels, a Platinum level Authorized Disney Vacation Planner, will be in touch soon!