Mulan's New Release Date, Will it Stick?
After Disney postponed the March Release of the live action movie Mulan, the new July 24 date is lifting up the hopes of fans, but that sinking feeling that COVID-19 might cause some more changes is still lurking under the water.
The initial spread of Mulan hype found its way to trending pages almost instantaneously. However, the promotion for the new release date seems to be hard to find, unless you're avidly looking for it.
With recent spikes in COVID-19 cases, people are especially doubtful that the date will stick. The proximity of seating in theaters is too close for comfort. Even though Mulan is a girl worth fighting for, staying safe and healthy is a major priority.
Disney's live-action #Mulan has already postponed its original release date from March to July. Now that rescheduled date is in serious jeopardy as coronavirus cases surge in a number of states across the U.S. https://t.co/glXFBrnr74

— The Hollywood Reporter (@THR) June 24, 2020
In addition to the concern of COVID-19, there is some competition on the horizon for Mulan. Warner Bros's movie Tenent is coming up close to Mulan's release date. Initially, Mulan was set to be the first movie released to kick off the summer movie watching season, but Disney is worried Tenent might  steal some of the spotlight they'd hoped to secure.
The competition could push back Mulan even further!
Although there is no doubt that Mulan's release will cause a stir of excitement, a split in attention might not be something Disney wants to deal with after putting together a 200 million dollar production. If this is the case, we can expect to see the movie hit the theaters at the end of August.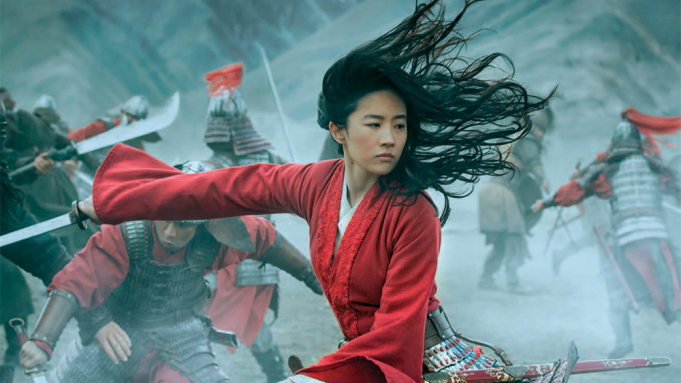 Although it's not what was expected, the movies is still highly anticipated and lots of people are getting ready to release their bottled up emotions to the instrumental version of "Reflection." In case you need a little boost, you can always re-watch the animated classic or the live action trailer to get ready to the movie!
Thanks for visiting DisneyBuzz.com! Want to go to Disney? For a FREE quote on your next Disney vacation, please fill out the form below, and one of the agents from our friends over at MickeyTravels, a Platinum level Authorized Disney Vacation Planner, will be in touch soon!