Disney World Magic Kingdom Parade Suit Dismissed
New York-native Filed Suit Against Disney
When you're at the Magic Kingdom, it just seems intuitive. There's a parade coming. SO, get out of the way!
Right? Right?!
Welp, not for one dude from New York.
He Hoped To Propose At The Magic Kingdom After Parade
The guest allegedly refused to leave his spot (and to move three feet); screamed at a cast member, grabbed HER shirt, and threatened to punch the CM.
And then, after allegedly grabbing a second employee, he was arrested and SUED DISNEY.
Back in 2018, New York Newsday reported: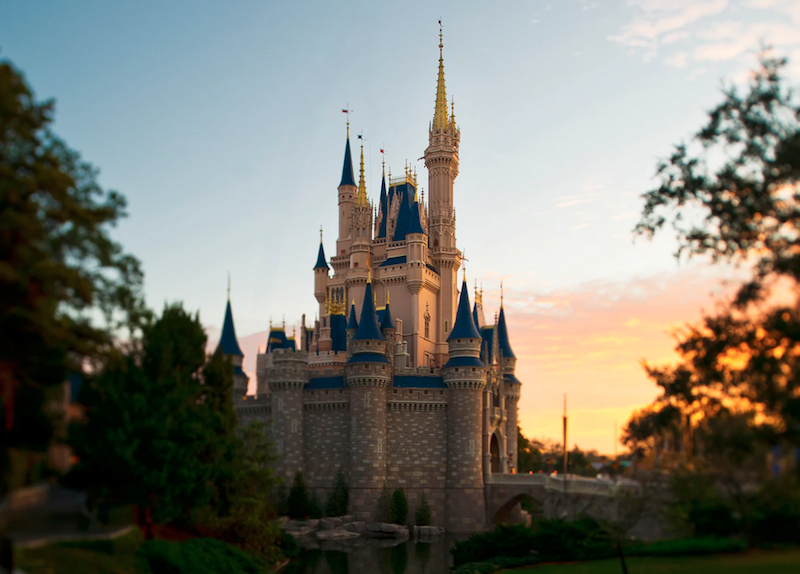 Marc Rubin, 57, said in court documents he had hoped to propose to his now-wife in front of Cinderella's Castle at the Magic Kingdom park after a parade when a Disney employee requested he move from his intended spot.
Rubin said in the suit that he was falsely accused of battery by park staff and detained by the Orange County Sheriff's Office.
Rubin is seeking at least $15,000 in damages and other costs. The suit was filed Sept. 27 in Orange County Circuit Court.
A Few Years Later…

Fast forward to 2020 and the Orlando Sentinel's Gabrielle Russon wrote:
A New York man who sued Disney for false imprisonment after he was arrested for attacking a Disney employee who asked him to move aside for a Magic Kingdom parade has ended his legal action against the theme park company.
Marc Rubin in March voluntarily dismissed his lawsuit filed in 2018, although court records don't indicate whether he received a settlement…
Neither his lawyer nor Disney would comment. The two sides were at an impasse during mediation in September 2019, Orange Circuit Court records said.
Done. And done. I wonder how much he got? I wonder if he's allowed to return?
For more, check out our article on Mickey Blog:
New York Man Who Refused To Move During Disney Parade Drops Lawsuit
EDITORIAL
Okay, so I will admit, I am often wondering – in my head (which is important) – why do I have to move/stand where I'm told when I am at Disney World.
But every time I've done this, and stepped back, I've eventually thought, "Wait, I'm the GUEST here." And then, most of the time, you can discern exactly why they asked you not to do what you were doing.
Even though you knowing why is totally unnecessary because YOU ARE A GUEST in the park.
Thanks for visiting DisneyBuzz.com! Want to go to Disney? For a FREE quote on your next Disney vacation, please fill out the form below, and one of the agents from our friends over at MickeyTravels, a Platinum level Authorized Disney Vacation Planner, will be in touch soon!