Is Chris Pratt Destined To Play Indiana Jones?
It's been a persistent rumor for years: Chris Pratt picked to play Indiana Jones.
And, way back in 2018 (writing for another outlet), I posted: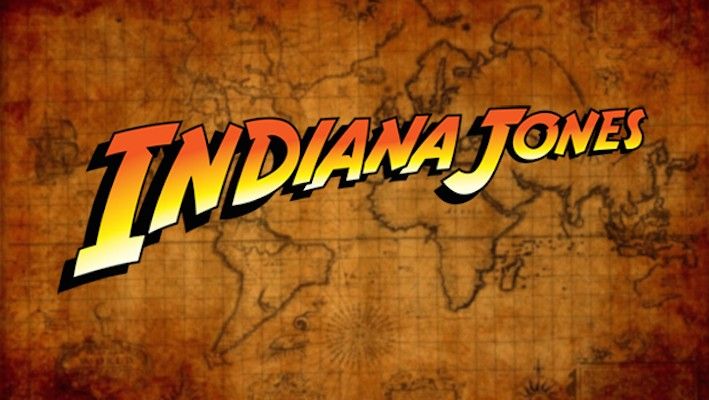 [I]t was reported that Guardians of the Galaxy star Chris Pratt was a name mentioned to take over the titular role.
Pratt was even questioned about the rumor on "Kimmel."
Around that time, this image of Pratt made the rounds, as well: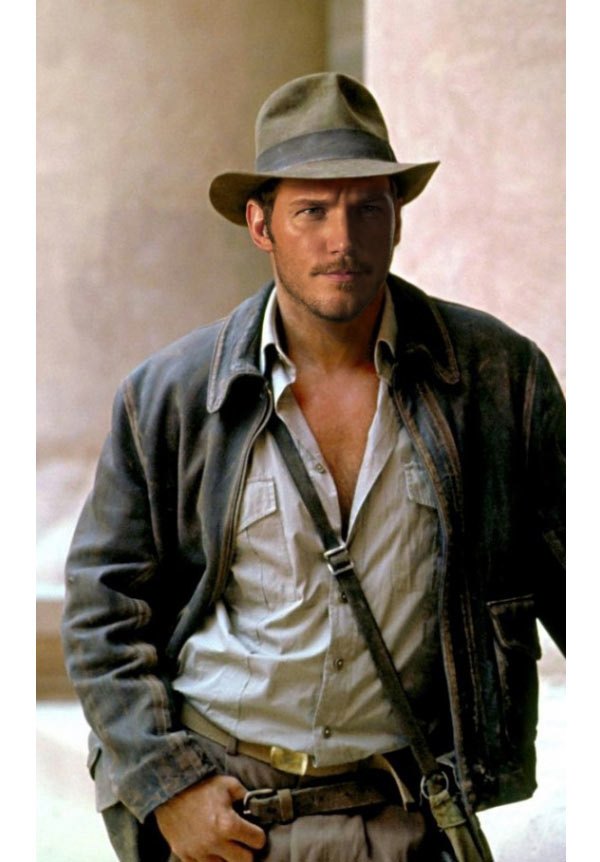 I mean, Chris Pratt really looks the part.
Then, in an interview with the Today Show, asked about the possibility of someone else taking over the role of Indiana Jones, Harrison Ford seemed, well, irked:
Now, I believe that Harrison Ford meant Chris Pratt in the interview. But either way, the answer to whom Ford would like to take over the role was "nobody."
"Don't you get it?" he asked the host. "I'm Indiana Jones."
Which, of course, is well and true. But there's also the fact that Harrison Ford is 77 years old.
So, it makes sense to at least think about turning over the Fedora to someone who can continue Dr. Jones' search for "fortune and glory."
Dr. Pratt, I Presume
Now, comes the interesting part. A new "deep fake" video placed Pratt into Ford's Alden 405 Truebalance boots for some of the most iconic moments of the Indiana Jones canon.
SyFy.com's Josh Weiss had the story:
A few years back, there were some rumors about Chris Pratt being considered to take over the Indiana Jones franchise (which was part of Disney's Lucasfilm acquisition) once Harrison Ford decided to hang up his whip and fedora. Those whispers didn't really go anywhere, but a new Deepfake video of Pratt as Professor Henry Jones Jr. could give them new life.
With augmented clips from Raiders of the Last Ark, Temple of Doom, and Last Crusade, the Deepfake makes one hell of a case for the Guardians of the Galaxy star to shoulder the beloved treasure-hunting franchise. He's got the all looks, charisma, and comedic charm that make him almost indistinguishable from a younger Ford.
Take a look:
Of the clip, SyFy.com added:
With the fifth entry most likely being Ford's last outing as the character, Disney has to be weighing the pros and cons of either retiring the series or revamping it with a new actor. If they decide to go for the latter, they've already got the perfect casting choice in Mr. Pratt.
I don't disagree. Although, I thought Alden Ehrenreich did an outstanding job in the role of Han Solo in Solo: A Star Wars Story. But the casting of anyone besides Ford made it tough on Ehrenreich, who really passed for a young, brash, scoundrel.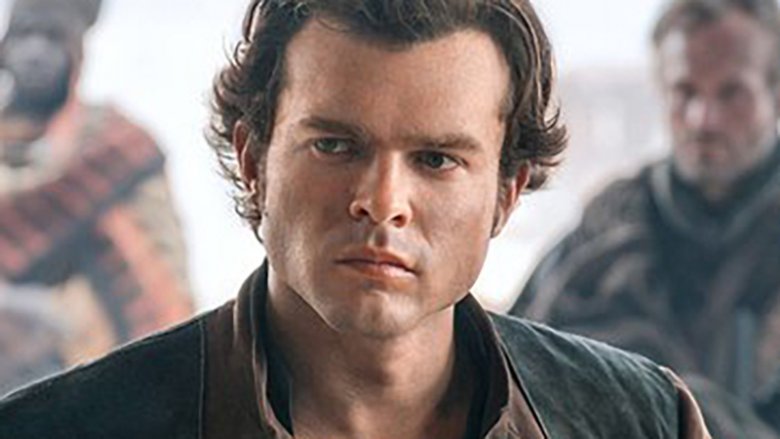 Now, the question — for this guy — is why anyone in their right mind would want to take the load of bull hickey that Ehrenreich was fed even if the opportunity arose.
Thanks for visiting DisneyBuzz.com! Want to go to Disney? For a FREE quote on your next Disney vacation, please fill out the form below, and one of the agents from our friends over at MickeyTravels, a Platinum level Authorized Disney Vacation Planner, will be in touch soon!