Flying Solo: Harrison Ford In Trouble Again
One of the great open secrets of the Star Wars galaxy is the "lucky" flying of Han Solo. From the never minding "the odds", to getting kicked out of flight school – Han Solo is possibly the greatest "bad" pilot in the universe; the rules (and physics) do not apply to the scruffy-looking nerf herder.
Fast forward to our own time and galaxy, and here's Han Solo's alter ego being a "bad" pilot.
CNN has the story: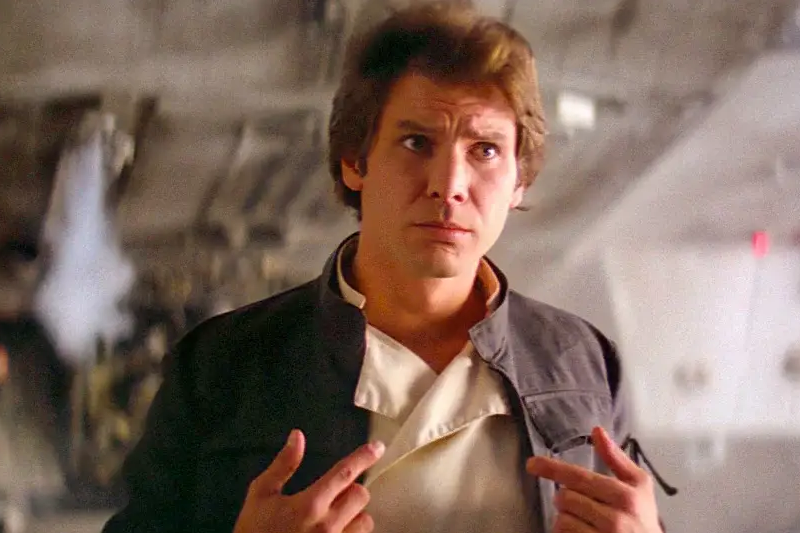 The actor and longtime aviation enthusiast was piloting a plane at the Hawthorne Airport in Los Angeles on April 24, when he crossed a runway where another aircraft was landing.
"Mr. Ford crossed the airport's only runway in his aircraft after he misheard a radio instruction from ATC. He immediately acknowledged the mistake and apologized to ATC for the error," a representative for the actor told CNN in a statement on Wednesday. "The purpose of the flight was to maintain currency and proficiency in the aircraft. No one was injured and there was never any danger of a collision."
A spokesperson for the FAA told CNN the two aircraft were approximately 3600 feet apart at the time.
Of course, the FAA is investigating.
And, you'll remember that a few years back, Han… I mean, Harrison, landed a plane on a golf course.
ABC News had that story:
Finally, I'd be rhetorically remis about the flying prowess of Ford's OTHER alter ego: Indiana Jones.
Thanks for visiting DisneyBuzz.com! Want to go to Disney? For a FREE quote on your next Disney vacation, please fill out the form below, and one of the agents from our friends over at MickeyTravels, a Platinum level Authorized Disney Vacation Planner, will be in touch soon!