Leia Discusses Her Force Connection In Star Wars: The Rise Of Skywalker Book Excerpt
Karabast! That was pretty cool.
I just read StarWars.com's excerpt from the Star Wars: The Rise of Skywalker novelization by Rae Carson.
And, for a fan of Princess Leia, it was amazing.
Tomorrow brings the #StarWars #RiseofSkywalker novelization by Rae Carson. Today, you can get one more peek at some of the expanded content with this new excerpt, featuring Leia and more memories of her time training with Luke.https://t.co/mijghcZEmX

— Star Wars Books (@DelReyStarWars) March 16, 2020
The StarWars.com team reported:
"There is another."
Yoda's words in Star Wars: The Empire Strikes Back would later be revealed to be in reference of Leia Organa, the twin sister of Luke Skywalker, as a hope for the Jedi and the galaxy. And as seen in Star Wars: The Rise of Skywalker, she would eventually train with her brother…but she would not take the Jedi path.
In StarWars.com's exclusive excerpt from the film's upcoming novelization, Star Wars: The Rise of Skywalker Expanded Edition, Leia teaches Rey in the ways of the Force — while recalling one significant session with Luke.
Check out the cover: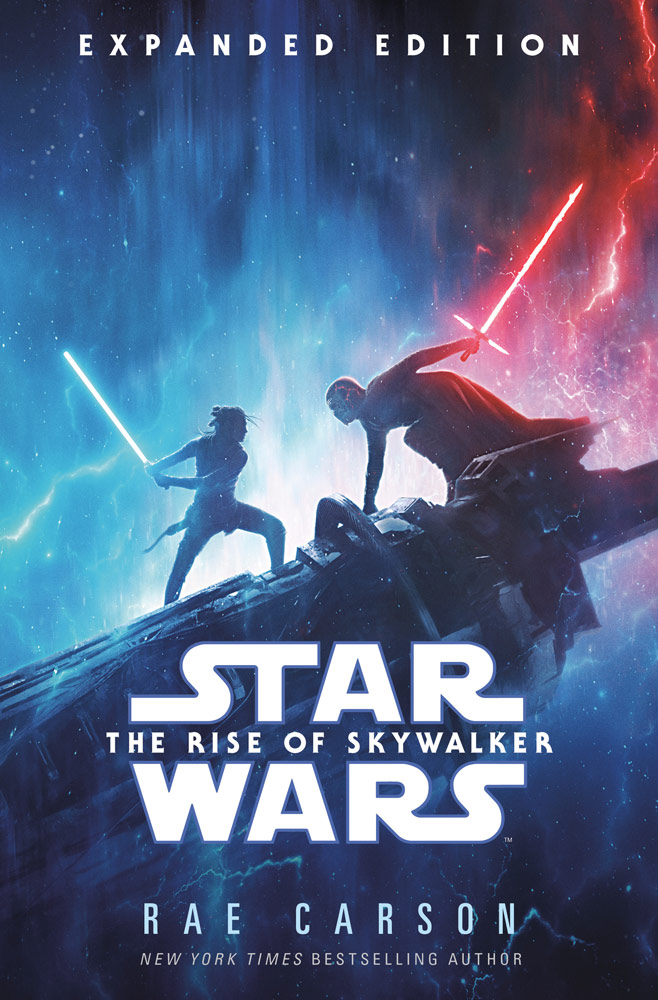 And here are the first three paragraphs:
Rey sat cross-legged, eyes closed. She didn't remember rising off the ground, but she was vaguely aware that somehow she'd ended up floating. Pebbles and small boulders hovered around her, like a field of asteroids orbiting their sun. The Force flowed through her, buoyed her, connected her to everything. The lush rain forest moon of Ajan Kloss was teeming with life. She could feel every tree and fern, every reptile and insect. A few strides away in a hidden den, a small furry creature groomed its litter of four kits.
"That's it, Rey," came Leia's voice, deep and soothing as always. "Very good. Your connection becomes stronger every day. Can you feel it?"
"Yes."
Now head over to StarWars.com to read the — lengthy — excerpt posted over there.
Thanks for visiting DisneyBuzz.com! Want to go to Disney? For a FREE quote on your next Disney vacation, please fill out the form below and one of the agents from our friends over at MickeyTravels, a Platinum level Authorized Disney Vacation Planner, will be in touch soon!