New Photos From Steven Spielberg's West Side Story Released
Numerous outlets are posting gorgeous (really beautiful) photos from Steven Spielberg's upcoming musical film West Side Story.
New Photos From The Set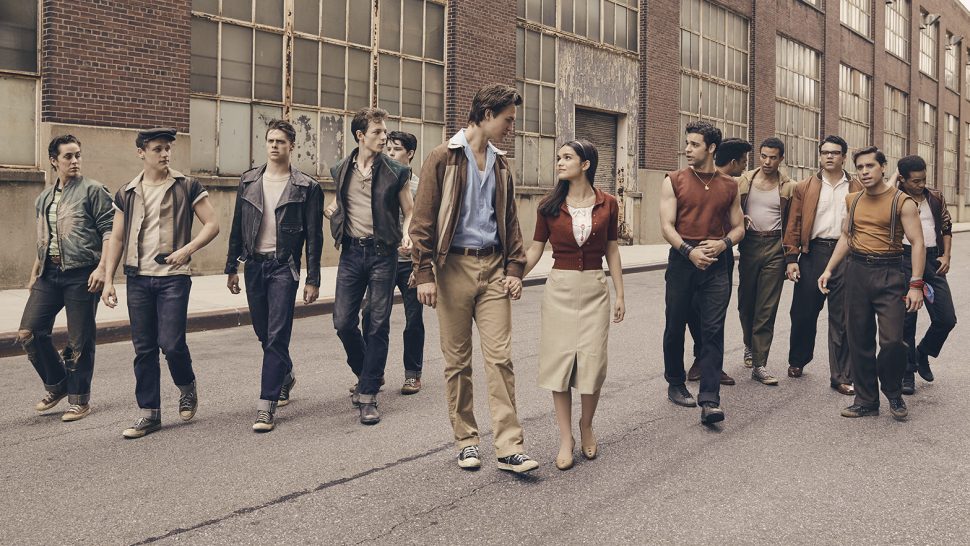 The upcoming film adaptation of West Side Story, directed by Steven Spielberg, is still set to arrive in theatres on December 18, 2020.
Ansel Elgort and newcomer Rachel Zegler star as star-crossed Tony and Maria, with Tony nominee Ariana DeBose as Anita, David Alvarez as Bernardo, Josh Andrés Rivera as Chino, Tony nominee Brian d'Arcy James as Officer Krupke, Corey Stoll as Lieutenant Schrank, and EGOT winner and star of the original film Rita Moreno, who'll play the newly created Valentina.
A host of Broadway alumni fill out the cast, including Dear Evan Hansen Tony nominee Mike Faist, Paloma Garcia-Lee, David and Jacob Guzman, Ricky Ubeda, Ben Cook, Sara Esty, Garett Hawe, Talia Ryder, Tanairi Vazquez, Eloise Kropp, and Jess LeProtto.
More Views of West Side Story
This is not the first time we've seen photos from the upcoming film, as this video from Movie Insider shows: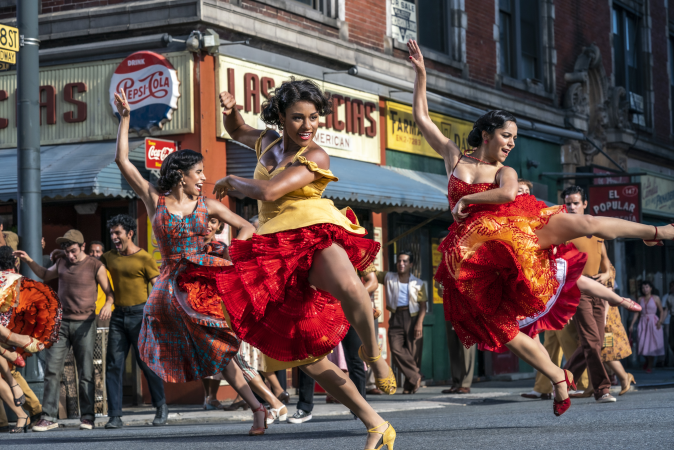 JETS members Anybodys (Ezra Menas), Mouthpiece (Ben Cook), Action (Sean Harrison Jones); Riff (Mike Faist); Baby John (Patrick Higgins) and Tony (Ansel Elgort). SHARKS members: Maria (Rachel Zegler); Bernardo (David Alvarez); Quique (Julius Anthony Rubio), Chago (Ricardo Zayas), Chino (Josh Andrés Rivera), Braulio (Sebastian Serra) and Pipo (Carlos Sánchez Falú). WEST SIDE STORY is produced and directed by Steven Spielberg from a script by Academy Award-nominated screenwriter and Pulitzer Prize-winning playwright Tony Kushner.
And the film has been in production for some time; shooting on location in New Jersey last August (prior to the COVID-19 crisis):
Spielberg films "West Side Story" in Paterson
Director Steven Spielberg has started filming his "West Side Story" remake in Paterson, N.J. (Amy Kuperinsky | NJ Advance Media for NJ.com)
I wonder if any of today's new pictures come from that shoot in Paterson, New Jersey?!
Meanwhile, check out this video from IMDb:
What We Know About 'West Side Story' | So Far
The 1957 Broadway musical inspired by Shakespeare's "Romeo and Juliet", is being revived by none other than Steven Spielberg. Here's what we know about 'West Side Story' … so far.
And, MickeyBlog's Renee Lane posted about the movie back in March:
Look for much, much more on West Side Story over the next few months!
Thanks for visiting DisneyBuzz.com! Want to go to Disney? For a FREE quote on your next Disney vacation, please fill out the form below, and one of the agents from our friends over at MickeyTravels, a Platinum level Authorized Disney Vacation Planner, will be in touch soon!