Tom Hanks and Rita Wilson Have Contracted Coronavirus
Feature Image: Getty Images | Gareth Cattermole
A few weeks ago, social media magically passed some time. Users shared stories about encounters that they'd had with Tom Hanks. The actor is more than one of the most famous people on the planet. He's also an incredibly kind man whom people love.
And that's what makes this story so difficult to report. During a film shoot in Australia, Hanks and his wife, Rita Wilson, contracted COVID-19. The two actors, who fell in love on the set of Volunteers, are staying in Australia during preparations for an upcoming Baz Luhrmann movie about Elvis Presley.
An Explanation Straight from Tom Hanks
Unfortunately, the couple experienced flu-like symptoms earlier this week. Here's the actor explaining the matter in an Instagram post:
The most important part is this quote: "To play things right, as is needed in the world right now, we were tested for the Coronavirus, and were found to be positive."
That's good life advice for all of us right now. Coronavirus has spread around the world and is officially a pandemic now. Literally anyone who displays symptoms of illness should get tested immediately. It's no longer a trivial matter that people should joke about.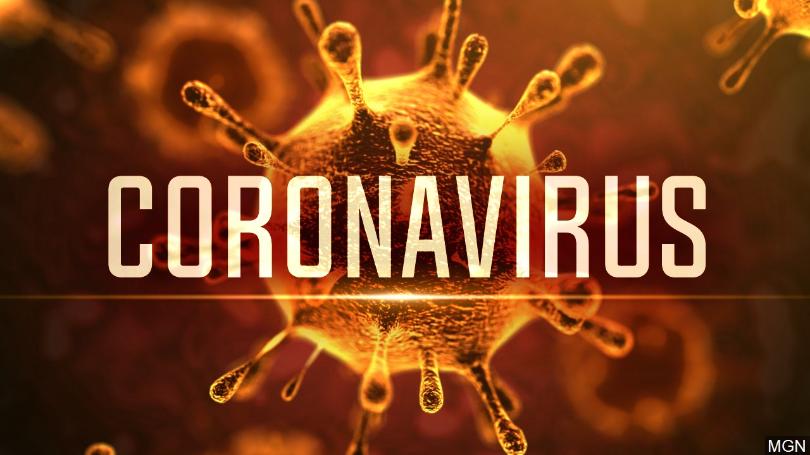 Hanks also mentions that he's under medical care. He states that he "will be tested, observed, and isolated for as long as public health and safety requires. Not much more to it than a one-day-at-a-time approach, no?"
A Statement from the Studio
The Elvis movie is a Warner Bros. production. The studio offered this statement to ET:
"We have been made aware that a company member from our Elvis feature film, which is currently in pre-production in The Gold Coast, Australia, has tested positive for COVID-19 (coronavirus), " a Warner Bros. Pictures spokesperson tells ET in a statement.
"We are working closely with the appropriate Australian health agencies to identify and contact anyone who may have come in direct contact with the individual. The health and safety of our company members is always our top priority, and we are taking precautions to protect everyone who works on our productions around the world. The individual who tested positive for COVID-19 is currently receiving treatment."
Hollywood has already shut down several international productions due to Coronavirus concerns. The untitled Elvis movie had a scheduled release date of October 1st, 2021. While that sounds far away, studios often need long lead times to add in special effects and music and test films for potential reshoots.
So, don't be surprised if this production experiences a hefty delay. Warner Bros. has confirmed that the project is still in pre-production, which means that filming has yet to begin.
What We Know about Hanks and Wilson
For Hanks, the timing of this illness is terrible on multiple fronts. While Coronavirus mortality rates are still quite low, the workaholic actor must spend the next few weeks convalescing. That puts a crimp in his availability for a personal project.
Hanks wrote the screenplay for the upcoming Sony release, Greyhound. He also stars in the movie, which has a scheduled release date of June 12th. Sony had expected Hanks to make scores of media appearances to promote the film. Those plans are in jeopardy now.
As for Wilson, she's one of the most successful producers in Hollywood. She famously got My Big Fat Greek Wedding off the ground and made a fortune from box office receipts. And she's an executive producer on both Mamma Mia! Films, too. Wilson frequently joins her husband when he films on location. In this instance, both of them wish that she'd stayed home.
Thankfully, the doctors understand that Hanks is an international treasure. He'll receive the best possible healthcare, which means that this story will hopefully turn into a nothing burger.
Should either celebrity's health situation turn even more serious, DisneyBuzz will let you know. Mathematically, the data hints that this is but the first of several upcoming stories about famous people contracting Coronavirus.
Thanks for visiting DisneyBuzz.com! Want to go to Disney? For a FREE quote on your next Disney vacation, please fill out the form below and one of the agents from our friends over at MickeyTravels, a Platinum level Authorized Disney Vacation Planner, will be in touch soon!