Happy 65th Birthday, Disneyland!
Today is the 65th birthday of Disneyland! On July 17, 1955, Walt Disney welcomed guests with a speech broadcast live on ABC.
Disneyland's opening day
"To all who come to this happy place, welcome. Disneyland is your land. Here age relives fond memories of the past … and here youth may savor the challenge and promise of the future. Disneyland is dedicated to the ideals, the dreams, and the hard facts that have created America … with the hope that it will be a source of joy and inspiration to all the world."
 Did you know that the telegraph sound playing at the Disneyland Railroad is actually the Morse code of the Disneyland opening day speech?
Disneyland opened a year and a day after construction began. Walt and Roy Disney had pitched Disneyland to ABC to get much-needed funding, using hastily drawn pictures by Herb Ryman to sell the idea of the magic.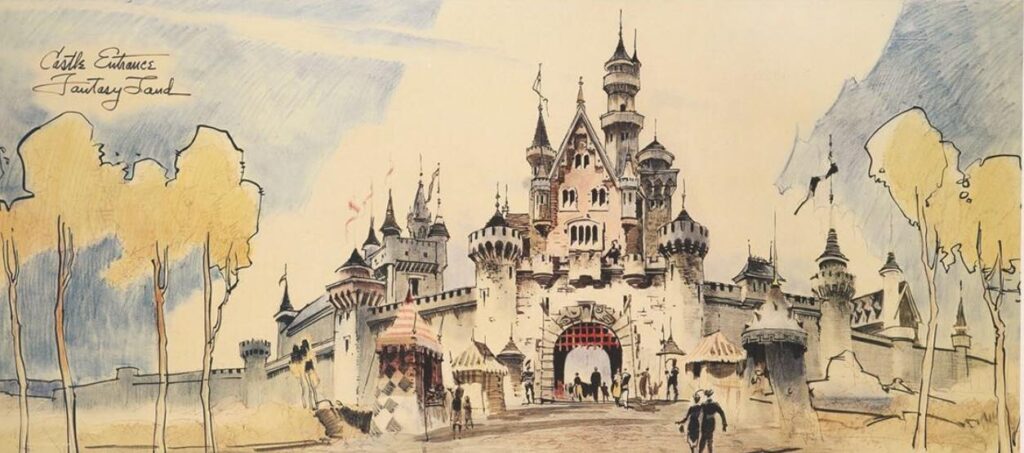 Disneyland opened with its share of problems, but in just seven weeks more than one million guests had visited. 
Disneyland on Disney+
Disney+ has now released "A Pre-Opening Report from Disneyland," which originally aired on ABC on July 13, 1955. In the television show, Walt Disney gave an update on all that was happening just before the park's opening. He pointed out the different lands of Disneyland using the large Peter Ellenshaw map.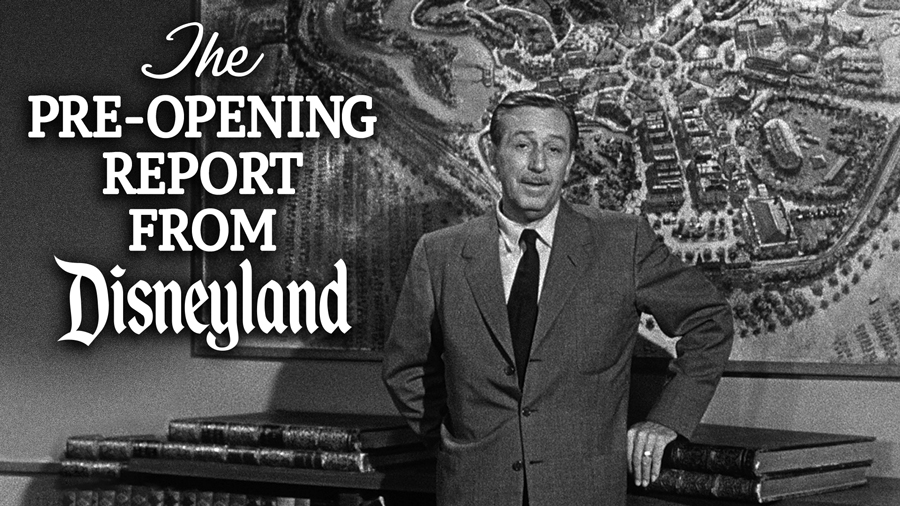 Did you know that for years the map was at the studio, stuck between props? It was discovered, re-mounted and displayed in The Disney Gallery beginning in 1987. 
Disney+ has other great programs that feature Disneyland, including "The Imagineering Story," "Disneyland Around the Seasons," "Decorating Disney: Holiday Magic" and "One Day At Disney." It's great to walk down memory lane!
July 17 – a day to celebrate
Speaking of memory lane, I've visited Disneyland on July 17 many times. In 1995 I got to celebrate with guests and cast members as the Disney Ambassador. See the picture below? I'm the gal in plaid standing next to Mickey Mouse. 
Tonight, I'll celebrate Disneyland's birthday by watching the Main Street Electrical Parade and then I'll Zoom with former ambassadors and reminisce about our days working at the happiest place on Earth, the house that Walt built. How will you celebrate? 
Disneyland may be closed right now, but you can start dreaming of your next vacation there today.  Fill out our form below for your FREE no-obligation quote from MickeyTravels!
Find articles like this helpful? Then why not consider working with an Authorized Disney Vacation Planner? As an agent with MickeyTravels, I'll be on hand to assist you with everything from finding your perfect package to helping you plan lots of special touches to make your visit truly magical. Best of all my services are absolutely FREE. Get in touch at 732.754.4553, via email at jbannon@mickeytravels.com or follow me on Facebook, Instagram or Twitter.