It's True! Splash Mountain at Disneyland and Disney World Is Getting a 'Princess and the Frog' Makeover
We've got some monumental news for your Thursday afternoon! Disney announced today that a magical transformation is coming to Splash Mountain at BOTH Disneyland and Magic Kingdom theme parks! Imagineers have been hard at work on a new concept featuring Princess Tiana, Prince Naveen and perhaps even the Shadowman himself – Dr Facilier.
The story will pick up after the final kiss and it promises to be a musical adventure featuring some of the powerful songs from the film as Tiana, Louis and more celebrate Mardi Gras.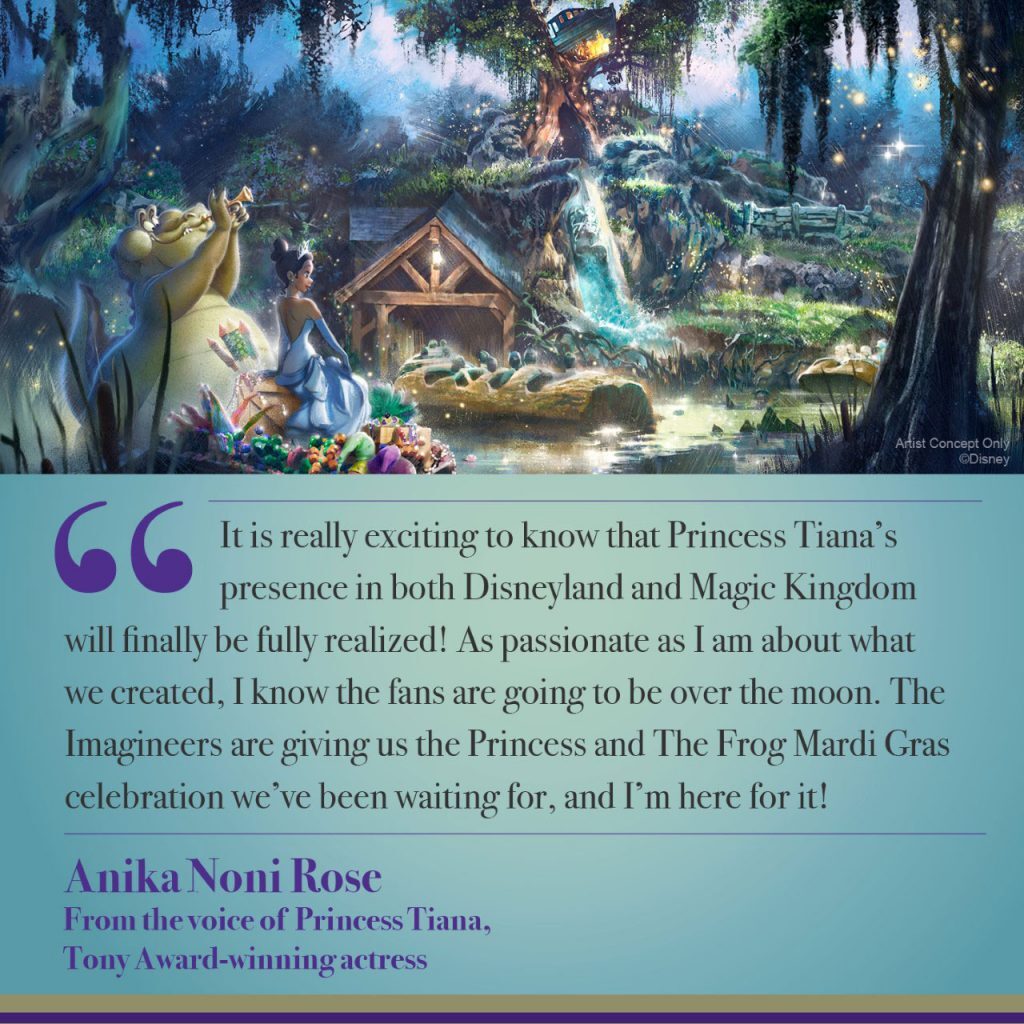 For those that haven't seen 'Princess and the Frog' yet, now is the time. One of our favorite Disney princesses, Tiana is a modern, courageous and empowered woman who will not let anything stand in the way of her dreams to own her own restaurant. Set against the backdrop of New Orleans and the Louisiana bayou we think its the perfect addition to the parks. After all, Walt himself opened up New Orleans Square at Disneyland because of his love of the Crescent City.
Tony Award-winning actress Anika Noni Rose who voices the role of Tiana had this to say about today's announcement, "It is really exciting to know that Princess Tiana's presence in both Disneyland and Magic Kingdom will finally be fully realized! As passionate as I am about what we created, I know the fans are going to be over the moon. The Imagineers are giving us 'The Princess and the Frog' Mardi Gras celebration we've been waiting for, and I'm here for it!"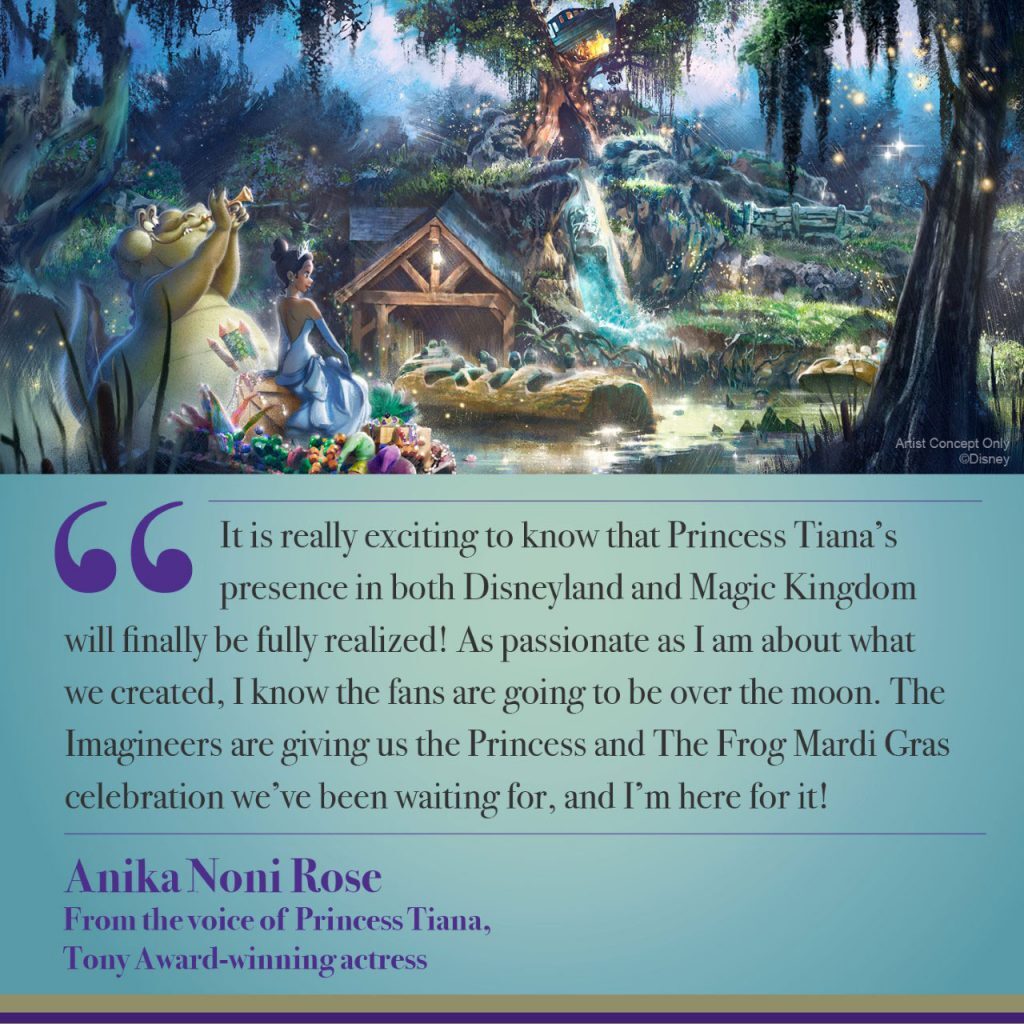 Disney refers to the act of updating existing attractions as "plussing" them. As Disney tells us, Imagineers ask the question of how they can build upon or elevate and already existing experience. With that in mind, the rethinking of Splash Mountain has particular importance in today's day and age. The new concept is inclusive and one that ALL guests will hopefully connect with and be inspired by.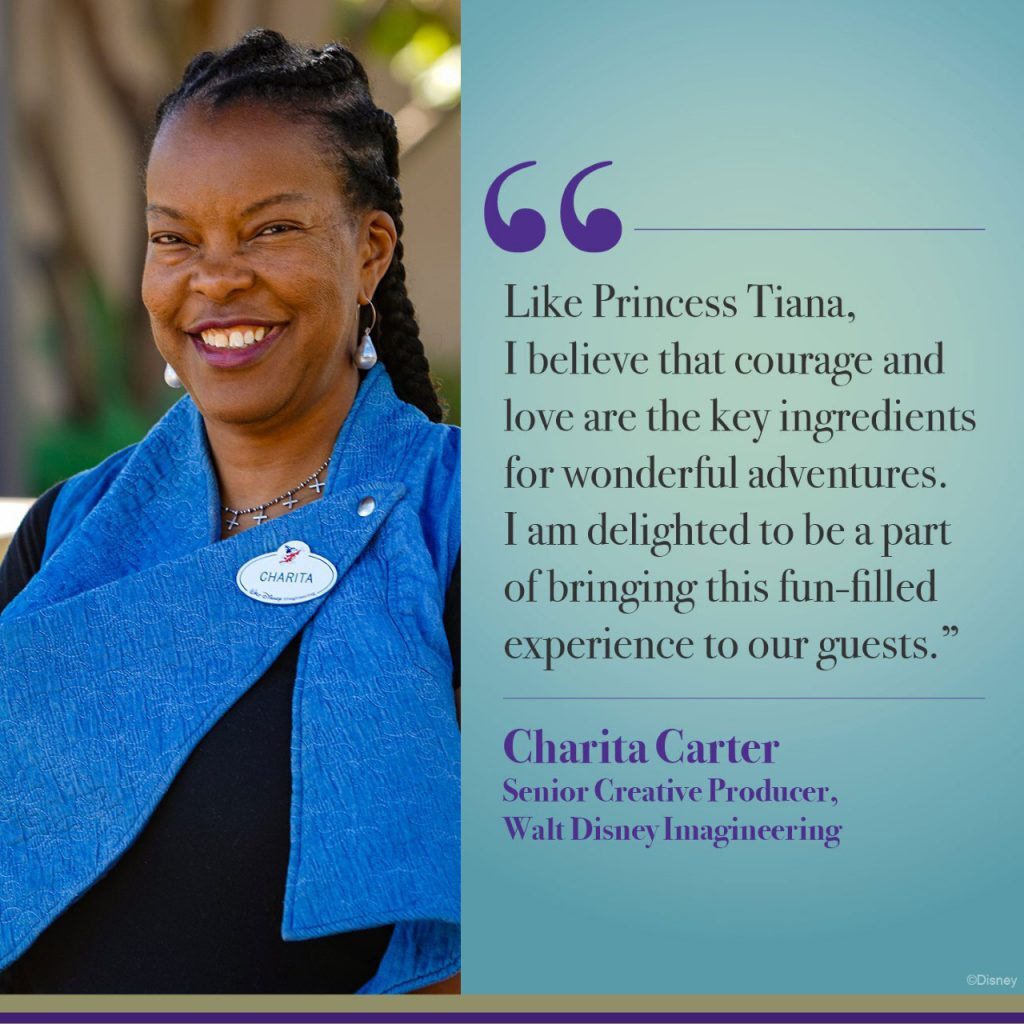 Charita Carter, the senior creative producer leading the project at Walt Disney Imagineering said of the project, "Like Princess Tiana, I believe that courage and love are the key ingredients for wonderful adventures. I am delighted to be a part of bringing this fun-filled experience to our guests."
It is important to remember that this change is rooted in a tradition set by Walt Disney who encouraged new innovations, new ideas, new scenes and current storytelling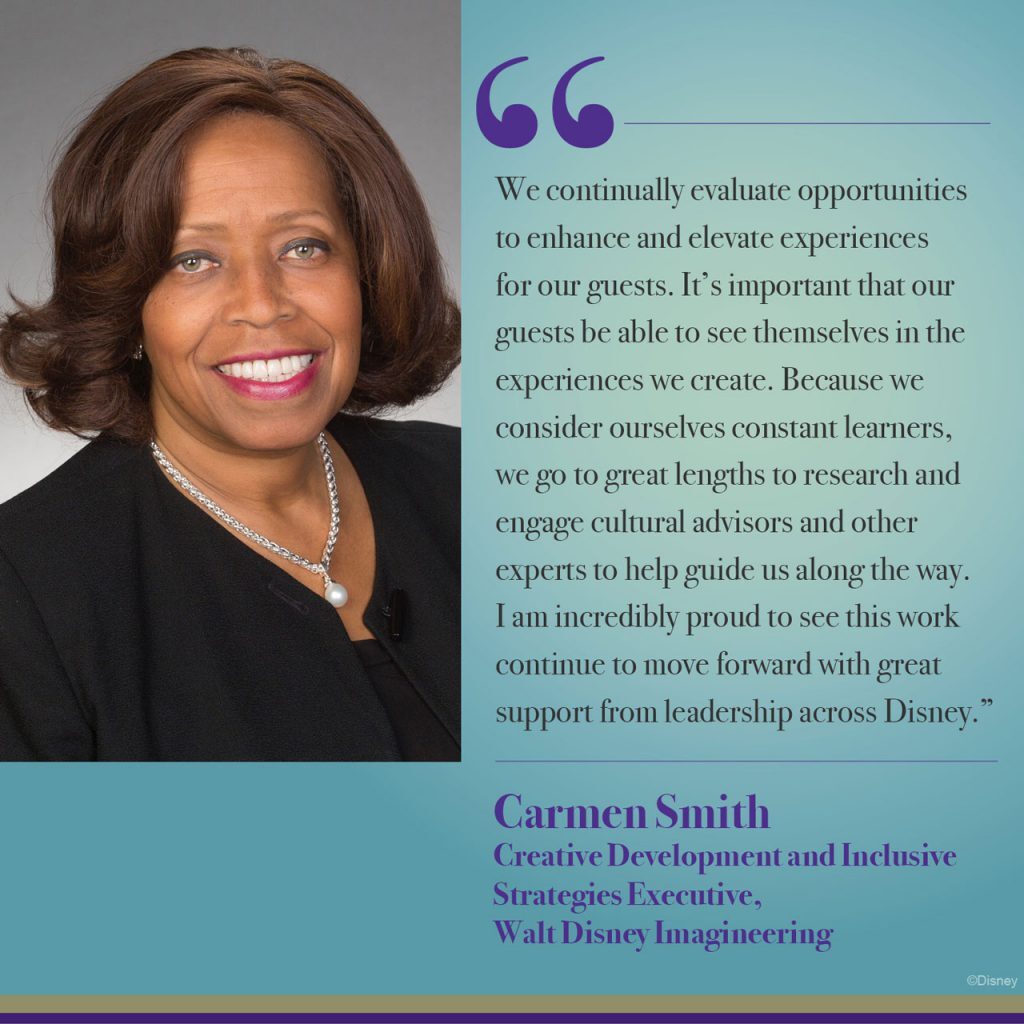 As part of the creative development process, conceptual design work is already well underway and Imagineers will soon be able to conduct preliminary reviews and develop a timeline for when the transformation can start to take shape.
Readers are encouraged to keep following along with DisneyBuzz for further news and updates on this project and other changes coming to the theme parks.
Did you know that 2021 Walt Disney World vacation packages are NOW on sale? You can get a jump start on your vacation plans for next year by filling out our form below for your FREE no-obligation quote from MickeyTravels!
Find articles like this helpful? Then why not consider working with an Authorized Disney Vacation Planner? As an agent with MickeyTravels, I'll be on hand to assist you with everything from finding your perfect package to helping you plan lots of special touches to make your visit truly magical.  Best of all my services are absolutely FREE.  Get in touch at 1.800.801.4025 via email at mroden@mickeytravels.comor follow along on Facebook