Cause of Death Released for Voice Actor Jason Davis
Jason Davis, most famous for voicing the character of Mikey Blumberg on Disney's animated series Recess, died this past February.  At the time, the cause of death was unknown.   He was 35 years old.
It has been confirmed by the Los Angeles County Medical Examiner that the cause of death was due to "effects of fentanyl".   Fentanyl is a drug commonly used as a pain medication, but it is a synthetic opioid and highly addictive.
Davis has struggled with addiction in the past and even co-founded an organization to help people who have addiction issues.  The Cure Addiction Now organization funded research for people suffering from substance abuse.
Statement from Nancy Davis (mother): Variety.com
"I am so heartbroken to share the saddest news of my life that my son Jason Davis passed away this morning in Los Angeles. Jason had a true heart of gold with such a zest for life. He was such a caring soul to everybody who ever knew him. He loved his friends and his family above all else. We ask for privacy as we take time to grieve this most devastating loss."
Recess aired for six seasons and Davis voiced Mikey Blumberg for all six of them.  He has also acted in movies like Rush Hour, Beverly Hills Ninja, and Mafia! mainly as a child.  At the time of his death, he was working on a show called The Two Jasons. It is truly a tragedy to lose someone so young and talented, especially to an addiction.  Our thoughts go out to Davis' mother, Nancy, and his family.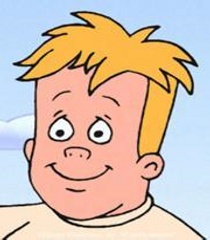 You can watch Recess on Disney+.
Thinking about a visit to Disney? Getting started is easy!  Simply fill out our form below to get your FREE, no-obligation quote from MickeyTravels. 
Find articles like this helpful? Then why not consider working with an Authorized Disney Vacation Planner? As an agent with MickeyTravels, I'm here to help you with everything you need to make your Disney Vacation Magical.  Best of all my services are absolutely FREE.  Get in touch via email at Renee@MickeyTravels.com or follow along on Facebook.