Report: Rosario Dawson's Disney+ Contract Is To Play Ahsoka In Multiple Shows
Like its sister saga — Disney's Marvel Cinematic Universe — Star Wars is a fluid galaxy.
As in the real world, it's possible for major characters to float in and out of other characters' lives – especially during different eras. Just think about Boba Fett's appearances in The Clone Wars, the movies, and the new era of Marvel Comics. Ditto for Ahsoka Tano, who appeared in TCW, Star Wars Rebels, and (her voice) in Episode IX.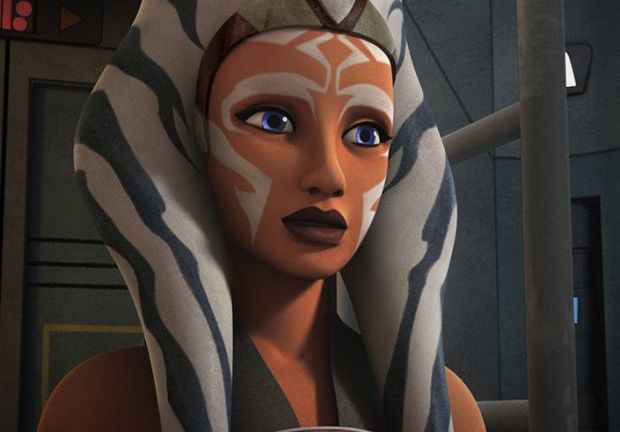 Now, it seems, Ahsoka will precede Cassian Andor, Obi-Wan Kenobi into the Star Wars live-action television universe via Disney+ and The Mandalorian.
I posted about the first news of this development over on MickeyBlog.com:
Ahsoka Tano to be Portrayed By Rosario Dawson In The Mandalorian?
But now, a couple of weeks later, reports are surfacing that say Dawson/Tano might appear in more than one Disney+ production.
Pete Hernandez of TheDirect.com explained:
According to our contributing insider Daniel Richtman, Rosario Dawson's Ahsoka Tano contract is reportedly a multi-show deal. For reference, this is a unique type of contract seen most often with MCU actors and actresses who have signed onto other film and show properties in the past. This is not a confirmation that Rosario Dawson's Ahsoka Tano will indeed appear in other Disney+ shows, rather, that Lucasfilm is potentially interested in having her character make future appearances in other shows, thus including this clause in the contract.
Again, let's not get ahead of ourselves.
Hernandez added:
If Rosario Dawson's Ashoka Tano does end up appearing in not only The Mandalorian and her rumored solo series but also other Disney+ shows, it would speak to the investment Lucasfilm is making in both their live-action series and in the character of Ahsoka as well. For reference, think of the Marvel Cinematic Universe, which strategically placed characters across multiple films. Some were in supporting roles, and others were just cameos. But the end goal was to create a connected universe, and now that it has been established, the payoff has been immense. Could Lucasfilm be hoping to achieve the same with their Disney+ series? 
However, for now, we wait.
And, as Yoda once said, "Always in motion is the future…."
Thanks for visiting MarvelBlog.com! Want to go to Disney? For a FREE quote on your next Disney vacation, please fill out the form below and one of the agents from MickeyTravels, a Platinum level Authorized Disney Vacation Planner, will be in touch soon!