No, The Disney World Holiday Box Is Not Real
Snopes, one of the Internet's main fact-checking sites, has spoken.
No, Everyone Is Not Winning This 'Disney World Holiday Box'
A dubious Facebook post triggered a flood of reader inquiries.
Snopes.com describes their reporting like this: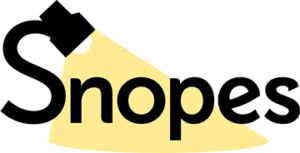 When misinformation obscures the truth and readers don't know what to trust, Snopes.com's fact-checking and original, investigative reporting lights the way to evidence-based and contextualized analysis. We always document our sources so readers are empowered to do independent research and make up their own minds.
And they called it a hoax, debunking the claims of the below Facebook post:
Here are some of the (pretty common sense) reasons for calling foul on this "Holiday Box."
This is an unverified Facebook page (on verified Facebook pages for well-known brands or public figures, you should see a little blue checkmark next to their name). The page was created on Jan. 3, 2020, and has no other posts except the one listed above…
The verified Walt Disney World Facebook page is not making the same offer…
Disney World opened in 1971. So unless the giveaway is for tickets for a few decades in the future, it's unclear why this offer is celebrating the park's "78th birthday."
Anyway, I am pleased to post this for my fellow Disney fans.
And be sure to check out the entire Snopes article and check back whenever anything seems dubious.
Thanks for visiting DisneyBuzz.com! Want to go to Disney? For a FREE quote on your next Disney vacation, please fill out the form below and one of the agents from our friends over at MickeyTravels, a Platinum level Authorized Disney Vacation Planner, will be in touch soon!