Federal Appeals Court Finds For Disney In Copyright Suit
The Mouse is out of the dog house… or at least the courthouse.
Jurist: Legal News & Research explained that a "Federal appeal court rules for Disney in 'Inside Out' copyright suit."
An artist, Denise Daniels of The Moodsters Company, claimed that Disney/Pixar "poached her idea" in order to create Inside Out.
Jurist.org explained:
The Ninth Circuit ruling on Monday, however, held that her legal claims were deficient. "'[L]ightly sketched' characters such as The Moodsters, which lack 'consistent, identifiable character traits and attributes,' do not enjoy copyright protection," the court wrote.
Graphically-depicted characters, the court pointed out, do sometimes receive copyright protection. But according to the Ninth Circuit's analysis, such protection only exists when characters are distinctive and unique. They must have "physical as well as conceptual qualities" and be "recognizable as the same character whenever it appears." Daniels's Moodsters, the court reasoned, were not sufficiently fleshed out with the character traits and attributes of, say, James Bond or Godzilla. Additionally, the court noted, colorfully representing emotions in an oft-repeated theme in children's works, a concept explored in many different ways with or without characters. "Daniels identifies The Moodsters as unique in that they each represent a single emotion," the court wrote. "But this facet is not sufficient to render them 'especially distinctive,' particularly given their otherwise generic attributes and character traits."
So there!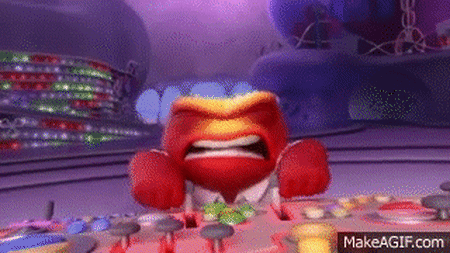 But wait, there's more:
The court also dismissed Daniels's alternative arguments that it was the "story being told" about her characters that Disney infringed the copyright on, or that Disney had entered into an implied contract to develop her work. "Literary and graphic characters—from James Bond to the Batmobile—capture our creative imagination," the court said. But it ultimately held that Daniels's Moodsters remained to abstractly imagined and unrealized to allege that they were the same as the characters of the Oscar-winning Inside Out.
Kinda makes you think, no?
Thanks for visiting DisneyBuzz.com! Want to go to Disney? For a FREE quote on your next Disney vacation, please fill out the form below and one of the agents from our friends over at MickeyTravels, a Platinum level Authorized Disney Vacation Planner, will be in touch soon!